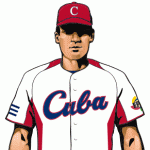 Catch Baseball games in HAVANA, TRINIDAD, CIENFUEGOS, SANTA CLARA, and VINALES. This is your opportunity to visit and take in Cuba—its sights, sounds, tastes, and culture—all based in a shared love of baseball. Our trip will include plenty of on-field action and a variety of activities promoting interactions with the Cuban people. Space is limited, get your deposits in now!
---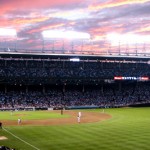 Rock & Roll Adventure: Schaumburg – Chicago – Cleveland – Detroit – Chicago
Miners/Boomers
Giants/Cubs
Twins/Indians
Bosox/Tigers
Angels/Chisox
6 nights – 6 games – Play time in Chicago & Cleveland – Microbrewery Escapade(s)
Great downtown hotels, time to take in the sites & we get a look at the Twins on the road. Your perfect summer hiatus. This one over HALF FULL – jump on it now!!
Sign up for the tours today!
---
Current Tours below, or check out the past tours you may have missed…