http://www.baseballroundtable.com/ball-park-tours-2015-day-four-and-five-cleveland-to-detroit/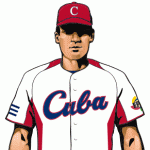 Catch Baseball games in HAVANA, TRINIDAD, CIENFUEGOS, SANTA CLARA, and VINALES. This is your opportunity to visit and take in Cuba—its sights, sounds, tastes, and culture—all based in a shared love of baseball. Our trip will include plenty of on-field action and a variety of activities promoting interactions with the Cuban people. Space is limited, get your deposits in now!
---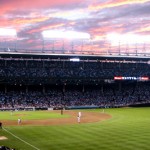 Rock & Roll Adventure: Schaumburg – Chicago – Cleveland – Detroit – Chicago
Miners/Boomers
Giants/Cubs
Twins/Indians
Bosox/Tigers
Angels/Chisox
Bleacher Bums XXXIII is now in the books. Check out Dave Karpinski's excellent recap on his Baseball Roundtable site.
More photos and stories coming soon.
---
Current Tours below, or check out the past tours you may have missed…