CUBA: The Diamonds To Our South December 2015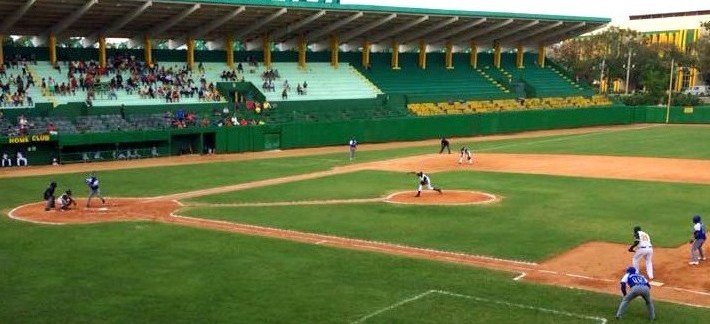 Our Man in Havana – David Brauer
Sunday – back from beautiful Vinales to Havana, where a Guadi-like artist has transformed a neighborhood. Final walk around our hotel neighborhood, looking at faded beauties and live ones, plus a church with embalmed Jesus. Plus a final dinner. 
Friday – Today, Vinales, one of the most beautiful places I've ever visited. Looks like Napa, but tobacco instead of grapes; bought farmer-rolled cigars (subtlety marinated in guava and honey) then visited an incredible cave network that ended with a river cruise out. Town of Vinales cute too – this is a big tourist town. If I could buy land here I would! First time I've seen a place that will easily become a top American destination, with all the problems crowds will bring.
Friday night in Havana – another great parador (private restaurant) and excellent hot jazz.
Thursday – Scenes from Trinidad – UNESCO World Heritage site, lovely smaller city, generous people – and later inCienfuegos, home of the Elephantes, a team that missed the playoffs because 10 players have gone to the US in recent years, including Jose Abreau. In America you buy a player's jersey; in Cuba, the player sells it to you. Met wrestling coaches inside the stadium. The ballpark distances are in feet; the 465 was at the top of the stands. The day began on the Caribbean … ahhh.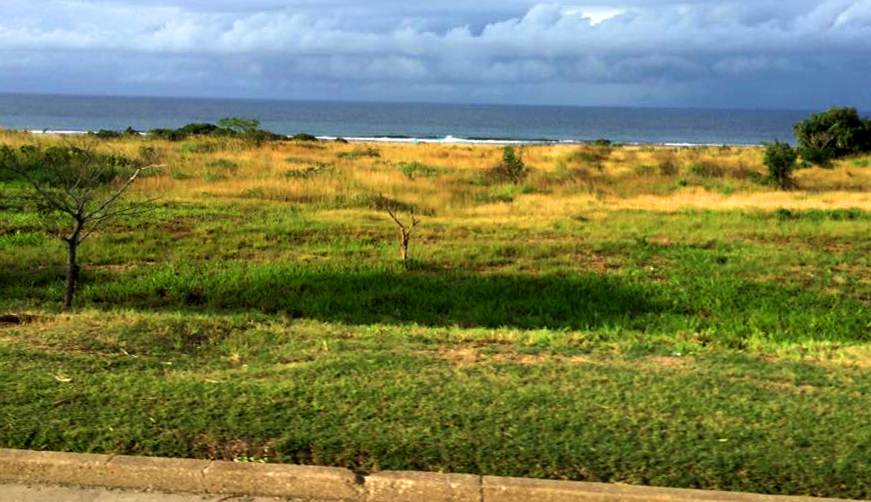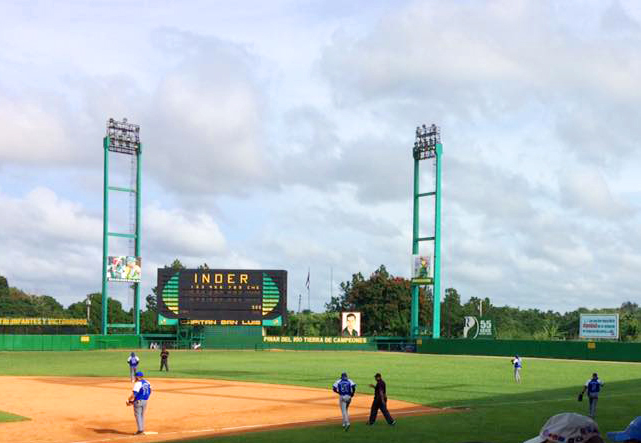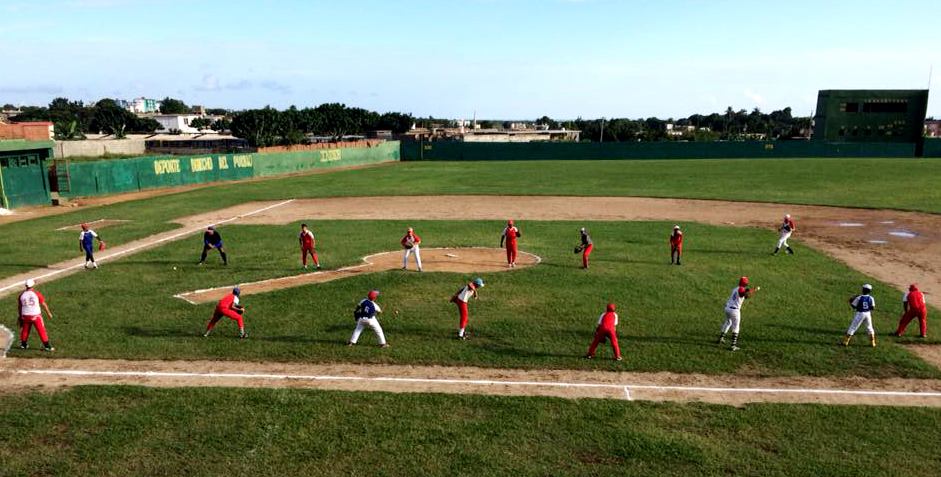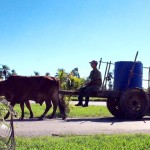 Wed – Back in Cuba's VERY limited wifi-zone for first time in 3 days. Lots of catching up. Wednesday in Santa Clara, where Che is buried (he won last revolutionary battle there). That's his square. On to Trinidad, where there are now kids in Gophers shirts playing. Met wrestling coaches with office in stadium. Stayed on Caribbean – one of Cuba's few great beaches. More of those photos to come.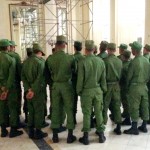 Tuesday – another fancy lunch at a paladar where a high-level US-Cuba delegation met (not sure who/what discussed).
Music along the Malecon. Trip to giant flea market where gifts for kids obtained. Fave site at Museum of the Revolution: a bust venerating Lincoln (I've seen at least two so far) but more recent Republican presidents relegated to the Wall of the Cretins. The inscriptions are pretty funny (tho the W Nazi hat does cross the line). This is by far the harshest anti-American thing I've seen. The only other things are billboards likening the embargo to genocide.
Monday –  began at a government office where we got the propaganda spiel – cost of doing biz, much to research. Then went to Havana's biggest private cemetery, which is crumbling because the rich families responsible for their upkeep are no longer in the country. Yes, those are actual bones where one ossuary has fallen apart. A historian told us about cataloging baseball players actually buried under two monuments – not very accurate. Lunch at San Cristobal Paladar; best meal we've had in Cuba (I had lobster tail). Also Cuba's national stadium, which seats 55,000 and is being renovated, a first since it opened in 1946. It needs it. Also the Floridita, a tourist trap where the daiquiri was invented.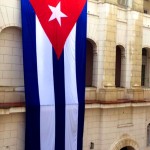 Sunday night in Havana –  Restaurant that looked as fancy as a slick American joint with great food – right next to an old man in a bare, ramshackle ground-floor apartment. With the Soviets gone and the Venezuelans going, American tourist bucks are so much more important. But you can feel the inequality ramping up. The first photos are of a Santeria art project (including the figure of Yemaya, who has a mural at Victor's Cuban Cafe in our neighborhood. I succumbed and bought a $10 music CD – half a month's wages for the head of the Cuban baseball writer's Union.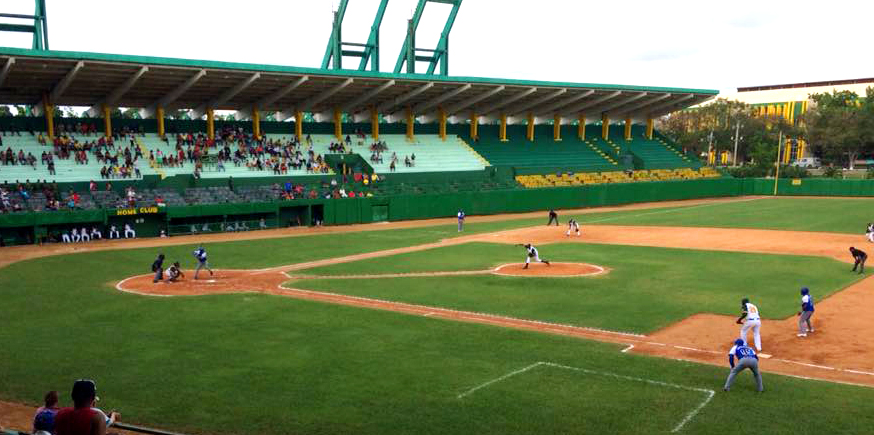 Cuba Day 2 –
traded my shirt and a watch for a Cuban shirt and rum at the ballgame. It was a fair deal! 
Sarah Duniway
 I need a watch for Xmas. Other photos from Pinar del Rio Series Nacional (major league) game (rainout make-up), and later meetings with Cuban baseball legends in Pinar Del Rio. The large man in the orange shirt is Tony Oliva's brother.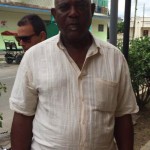 Quick Cuba update –  (crap internet connection, only one day in): 50s cars way outnumbered by newer models; things feel very peaceful and mellow (still early), feels richer than Belize, tourism number one industry which is sad (screw the blockade). Also, went to see kids play ball at Hemingway's house – some one small guy pouting repute dad's best efforts, so broke out one of my two dozen baseballs for just such and occasion – he was laughing playing ball with dad a minute later. Gringo hero!