BALLPARK TOURS invites you to Cuba!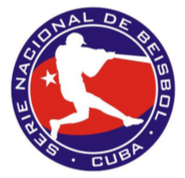 NOVEMBER 1–10, 2018
Cuban baseball experiences in Havana, Vinales, Trinidad, Ciefuegos, and Santa Clara
Catch Series Nacional playoff games and baseball-centered cultural activities!
Previous Ballpark Tours excursions to Cuba have allowed travelers to witness and participate in the passion and joy that the Cuban people bring to their food and festivals, their music and libations, their proud history and culture, and especially their baseball. We have discovered that a ball, bat, and a smile were part of a universal language shared by baseball fans of all cultures so why not do it again?
The window for travel to Cuba remains open (for the time being) and Ballpark Tours once again o ers you the opportunity to enjoy Cuba—its sights, sounds, tastes, and culture—through the shared love of baseball.
Our trip will include plenty of on- eld action and a variety of activities promoting interaction with the Cuban people. As with our previous trips to the "Diamonds to our South," we will be creating lifelong memories Ballpark Tours-style. Unete a nuestra aventura Cubana de beisbol! Join us for an adventure of a lifetime.
Includes
Round trip Delta Airlines fights from Minneapolis/Havana
9 nights accommodations in hotels or private residences
Daily breakfasts, lunches, and seven dinners
Tour cultural highlights of Havana, Vinales, Trinidad, and Cienfuegos
Full program of visits with sport officials, baseball players, and fans
Admissions to all museums, tours, and baseball games.
Tour program will include visits to rum and cigar facilities
Fully escorted by experienced local Cuban bilingual guide
Trip accompanied by Julian Loscalzo, Ballpark Tours
Licensed People to People Travel Program
Costs
$4,235 per person (double occupancy) $695 single supplement
$100 reservation fee (non-refundable)